Educators Speak Out: The Case Against The "No Zeros" Policy
See on Scoop.it – 21st Century Learning KA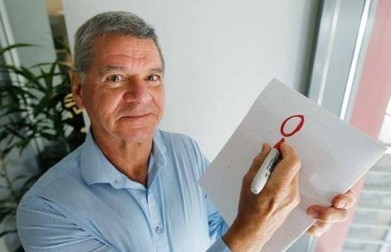 "On Thursday morning, since I [David Staples] first wrote about Lynden Dorval getting suspended from Ross Sheppard high school for refusing to put in place the school's No Zeros policy, I've had many thoughtful responses from educators. I've broken the responses into two posts, one with educators in favour of the policy, the other with educators against the policy.

Patricia Marie Budd, author and Fort McMurray high school teacher.
I had heard, through the teacher grapevine that there was a ballsy teacher in Edmonton, someone with the kahoonas to say no to the no zero policy and stick to his guns about it. I was pleased to learn by your article that this wasn't just an urban legend created by desperate teachers searching for some hope, some light that out there somewhere there is an individual who still stands for quality education for our youth. I am sorry to hear that he has been suspended and that his students no longer have the benefit of a man who is teaching them how to learn, work, think for themselves and grow into mature, intelligent adults.
Like Lynden, I too, have shown students their real mark, not the inflated hoopla, that comes with the averaging of one or two assignments. And, as with Lynden's experience my students actually got off their butts and started getting the work done. As Lynden pointed out, most student will put in the extra effort needed to bring their grades up. I have learned through past experience that when you raise the bar students rise to the challenge."
More here: http://goo.gl/DFzWj
See on blogs.edmontonjournal.com